CO-OP CRITICS (2015-)
---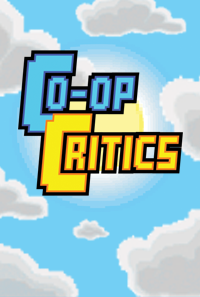 Graphic Design and Social Marketing by Taylor Mefford
Animation and Title Graphics by Taylor Mefford
Original Music (Additional Music) by Taylor Mefford
Assistant Editor: Taylor Mefford
Production Assistant: Taylor Mefford

Written and Directed by Tony Feduccia and Zach Nichols

Co-Op Critics is a 2015 Web Series created by Tony Feduccia and Zach Nichols due to the lack of critical discussion of video games in entertainment.

Most reviews of video games only involve one person, and many sources Zach and Tony disagree with. This show is their outlet for how they feel about video games today, and hope to inspire people to find truly enjoyable games.



My main job with this show is to manage all the graphical elements the show presents. I created the main logo as well as fully functioning typeface based on the logo.







In addition to these starting elements I created a full graphic look for the show, creating some simple 8-bit style graphics to be used in the shows Lower Thirds, Marketing, and the animated Opening Title Card. I also designed the graphics for the sister show Co-Op Critics Playtime.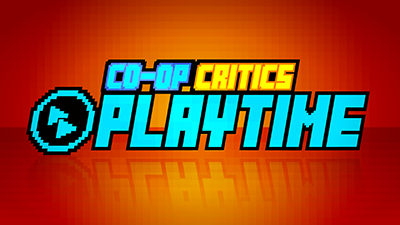 My secondary duty to the show is to write versatile background music to underscore the show. To match with the style and look established by the graphics, the music also follows the 8-Bit style. Tracks are produced to be easily edited, looped, and mixed as well as provide general moods for different aspects of the show. The score is a constantly ongoing process.



1m1 Cheerful Nostalgia (Background 1)

1m4 Emotional Impact (Background 4)

1m6 Level Doom (Background 6)

1m17alt As I Play Dying (Background 17)


Finally, I also provide the show assistance on set including: Sound Engineer, Production Monitoring, and Editing Assistant, as well as running the Social Media Marketing.