AN EXPERIMENT WITH AN AIR PUMP (2013)
---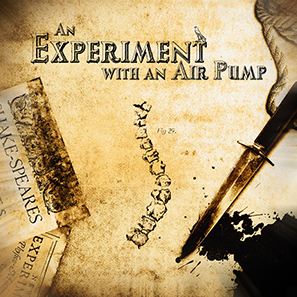 Original Music by Taylor Mefford
Music Editing by Taylor Mefford

Directed by Karri Anderson

An Experiment With An Air Pump is a play written by Shelagh Stephenson and approaches the themes of what scientific advancements can cost us. For the production at Commerce High School, I was commissioned to compose an original score that encompasses the style of the time periods and creates a unique personification of science through the music.


1m0/1m1 Opening/Air Pump Experiment (Album)
7m2/7m2b Armstrong Completes The Experiment / Life Experiment (Album)
8m1alt Song for Isobel (80bpm)
8m5 An Experiment With The Heart (Romance Suite)
This is easily one of my most involved scores. I extensively studied music from both the 1790s as well as the 1990s to get a feeling for the instrumentation and orchestration. I also was able to explore an actual experiment to create the "Science Motif" present throughout the score.



An Experiment With An Air Pump (Original Score) is available for purchase on Bandcamp.