HEAT_SINK (2014)
---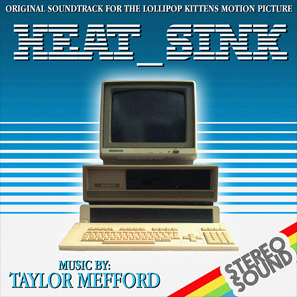 Original Music by Taylor Mefford
Album Artwork Designed by Taylor Mefford

Written and Directed by Daniel Neel

In 1984, the fledgling computer industry was plagued with corporate espionage. Stealing of software and hardware was a common practice, especially among larger companies such as IBM and Microsoft.

The Winner of 2nd Place Narrative Film in the 2015 UIL Texas State Film Contest (Division 1), Heat_Sink tells the story of Atlas Telecommunications Initiative (ATI), a small-time computer hardware producer in the Silicon Valley that was looking to go big. With ATI's new processor not coming along as planned, Scott Price, the CEO of ATI, hires two trusted employees to acquire a little bit of "help" from Texas Instruments.



This was a wonderful project. My main task was to write an original electronic Score that invoked the feel and style of music in the 80's and at the same time tell the story of espionage. It was a fantastic challenge and one that I will gladly rise to again should a feature film be made.


1m1 v.1 Price Check on Espionage
1m4 v.2 Heat_Sink Theme (Credits)
Heat_Sink (Original Score) is available for purchase on Bandcamp.