THE BFG (BIG, FRIENDLY GIANT) [2014]
---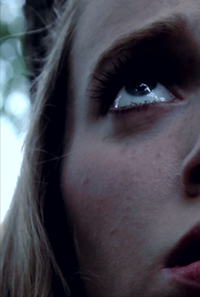 Video Editing by Taylor Mefford
Cinematography by Taylor Mefford
Sound Design, Editing, and Mixing by Taylor Mefford
Original Music by Taylor Mefford
Foley Artist and ADR Engineer: Taylor Mefford
Title Design by Taylor Mefford

Directed by Taylor Mefford

A teaser trailer for The BFG (Big, Friendly Giant), Based on the book by Roald Dahl and Adapted for the stage by David Wood. This production was Directed by Jim Anderson and Produced by The University Playhouse at Texas A&M University-Commerce.




This was a really fun project for many reasons, but mainly because this was my first solo production that gave me a huge step up in quality. I was working with a new camera as well as Actors from the Theatre Department (Sarah Hensley and Casey Norris). I also got to do a bunch of practical effects and really push my sound design capabilities. It all culminated into a fun video, which later wound up catching the attention of the Marketing Communications department on campus, who I am now working for!